Earn up to 12 months of free Fiture membership*
Learn more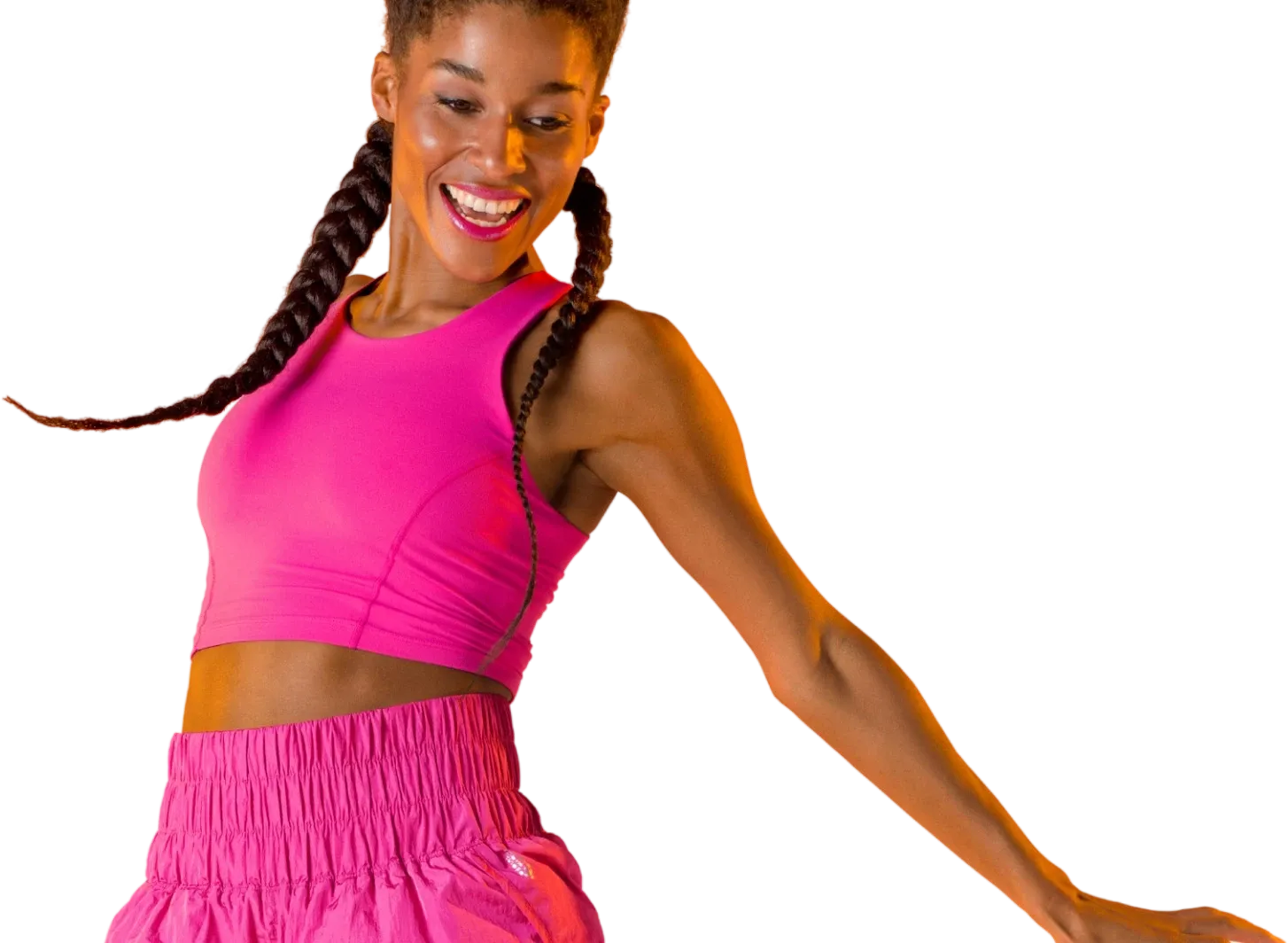 Every minute gets you closer to your goal
We're so sure that you'll love your new Fiture that we'll pay for up to a year of your membership!
OPTION 1
6
months free
$234 VALUE
Move600total minutes
in60days
OPTION 2
12
months free
$468 VALUE
Move900total minutes
in60days
Book consultation
Let's break it down
EXAMPLES
MINUTES CALCULATOR
EARN
6 months
OF FREE MEMBERSHIP
Move 10 minutes a day
for 60 days to
hit 600 minutes
EARN
12 months
OF FREE MEMBERSHIP
Move 15 minutes a day
for 60 days to
hit 900 minutes
Workout minutes per day
15 minutes
Total days
40 days
Total minutes
500
That is not enough minutes to get free membership
UP TO A YEAR OF FREE MEMBERSHIP
Sign up and start strong
If you purchase Fiture in January, you'll get a 60-day window to complete your minutes and earn up to a year's FREE membership.
Fresh classes and new features added every week

Play workouts on your mobile devices with Fiture Go

Add up to 7 profiles per membership

Pause or cancel anytime you need a break

Integrates with any Bluetooth-enabled smart watch, heart rate monitor, or accessories
Order Now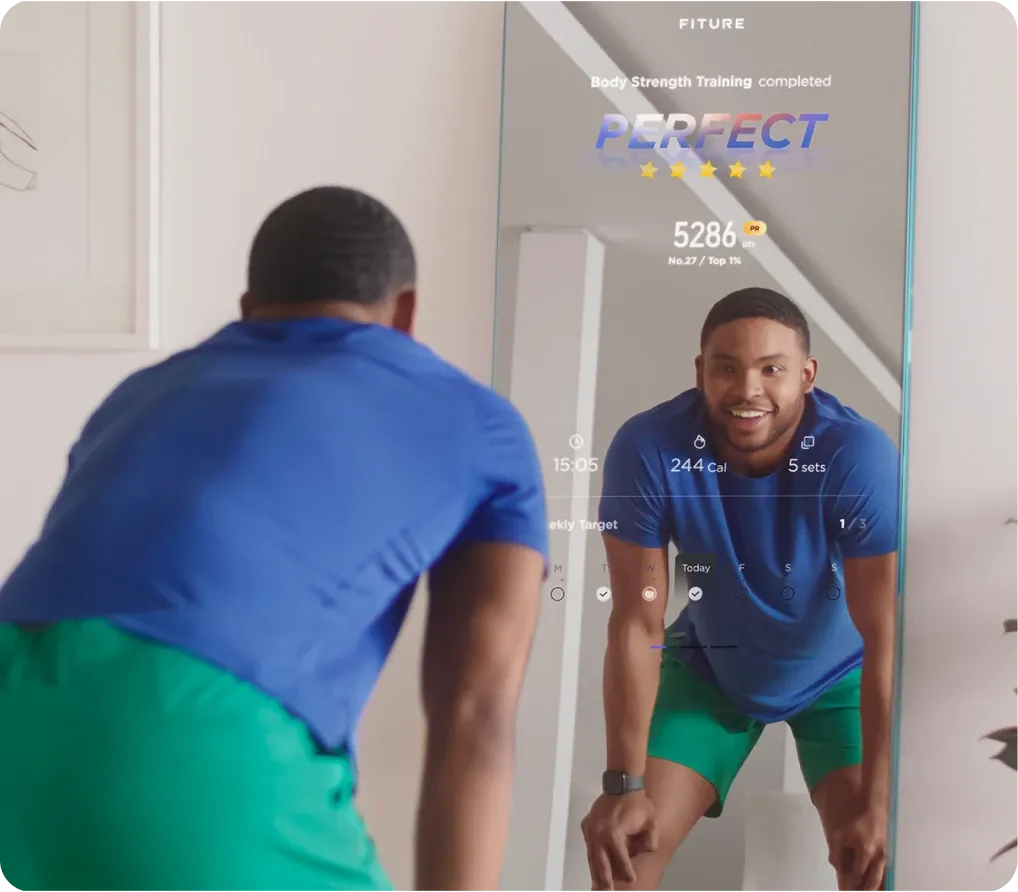 Available to new members

You Work Out, We Pay Out is only available for new Fiture members with the purchase of a new Fiture Core or Fiture Mini.

Order your Fiture by January 31

Pick your Fiture and place your order by January 31, 2023. Your 60 day window to complete your minutes will start the day you activate your membership.

Keep track of your stats

If you do not log at least 600 minutes, your membership will stay at your regular billed amount — look out for weekly reports and watch your stats in the Fiture app!

*After your 6 months or 12 months of free membership are complete, your membership will return to the regular billed amount. For full terms and conditions, click here.
Get started today
Ready to go? Order your Fiture now and start putting up numbers

$300 off Fiture Core Stardust

$50 off Fiture Mini

Use code SHIMMER300 checkout for $300 off Fiture Core Stardust

Use code MINI50 checkout for $50 off Fiture Mini
60 day risk-free trial

Love it, or return it for a full refund

Worry-free delivery

Let us take care of the delivery and installation

No yearly commitment

Unlock your Fiture with our monthly membership, and pause or cancel anytime
You Work Out, We Pay Out offer terms
Purchase of a Fiture fitness mirror is required for this offer. If your Fiture fitness mirror has been ordered from Amazon, you may be required to enter the associated Amazon order ID when setting up your Fiture account on the Fiture App.
Goal Calculation Times: The Goal starts to accumulate once your Fiture fitness mirror is activated until 11:59pm 60 days later.
Achievement Updates: You will receive weekly updates of your progress during the 60 days you are eligible to participate in the program, and a notification at the end of the program period. If you have met the Goal in Tier 1 you will receive 6 months of free membership; if you have met the Goal in Tier 2 you will receive 12 months of free membership. You will receive your free membership, corresponding with the relevant Tier, the billing month after your 60 day qualifying period has ended.
Only completed classes will be counted. You may skip through a section of a class, but the class must be completed to be counted.
Each time you complete a class, the exact time you were in that class will be added to your total. If the total includes any partial minutes, they will be counted and rounded up.
The following types of workout are excluded from this program; Tightrope Tiger, all Fiture Go Motion Engine™ classes.
Months are calendar months for the purpose of this program.
One entrant per household. The data from the household member with the highest Goal will be used.
Membership offers cannot be stacked or combined. The best offer you qualify for will be applied. For example, if you qualify for 12 months of free membership and $25/month membership for 12 months, you will only receive the 12 months of free membership.